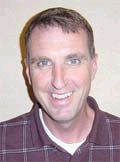 A successful athlete needs balance. Dave Brown offers his 27+ years of experience to help reach your goals. If you desire to be a competitive weekend cyclist or a full time cyclist, Dave's expertise and knowledge of the sport will give you the training you need.
Dave has competed in over 10 international stage races and knows what it takes to compete at the highest level. He has conducted Development clinics for USAC (formerly USCF) and prepared athletes to compete with the National Team. He has worked with Sports America a Department of the United States Interior Department, in which he implemented training programs for various countries National Team programs.
If your busy schedule makes it difficult for you to train Dave has the ability to develop a program to suit your life style. Being a father of four he knows first hand how to balance training with other responsibilities and commitments, as Dave still continuous to compete at the masters level. Dave won't only help you set your goals he'll help you reach them.